Aug 31, 2022 – Sep 20, 2022 / jobs
JOBS / Senior Lecturer in fashion drawing (m/f/d, 20 hours per week)
The University of Applied Arts Vienna is looking to appoint a Senior Lecturer in fashion drawing (m/f/d, 20 hours per week, with a fixed-term contract starting from October 15th, 2022 to June 30th, 2025 – a subsequent unlimited contract extension is possible) for the Fashion Department at the Institute of Design.
More Details here!
Andreas Palfinger wins award for diploma project ARKAH
Congrats to Klasse Kartak graduate Andreas Palfinger!
His diploma project "Mother Arkah" just got honoured at the New York International Film Awards, winning the category ›Best 1st Time Director: Short‹
'Mother Arkah' is an 18-minute animated short film exploring a speculative climate-apocalypse scenario and the hypothesis of the posthumanist ideology 'Bio-Technoism'. The project investigates concepts on prohibiting the 'religion of growth', future power structures shaped within the 'Posthuman Convergence', AI-driven symbiogenetic evolution and autopoietic architectures.
The film serves as an allegory on mechanisms behind political belief systems, while posing questions about how deep the 'urge for innovation' is rooted within us humans and therefore how much humanness our planet can take.
—
Executed in @unrealengine 5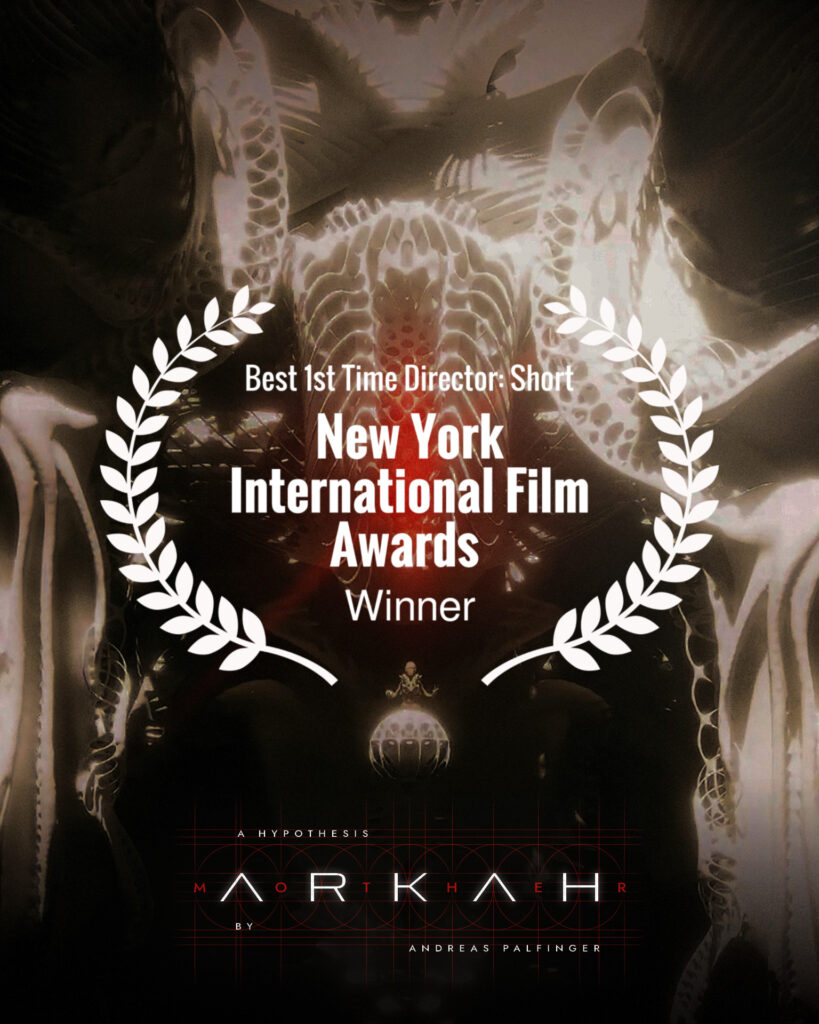 Jul 1, 2022 / diplomas S22
Congratulations!
to all the design students who graduated in July 2022!
Applied Photography and Time-based Media
Philip Tsetinis – Unknown Polyphenism
Lea Sonderegger – Norm
Graphic Design
Ran Chang – Secrets of the Chinese Restaurants
Dominik Einfalt – troost – bleibende Erinnerung
Andreas Palfinger – Mother Arkah
Marion Müller & Noah von Stietencron – Really?! Kinderserien im Reality-Check.
Graphics and Advertising
Johanna Michaela Philipp – Follow the rainbow
Alexandra Dzhiganskaya – Under the endless sky. Animation
Tobias Raschbacher – SDREAM
Industrial Design 1
Christoph Wimmer – Shaping Residue
Lang Fei – Family Step & Sit Tool
Annalena Stocker – floating thali
Anton Defant – The great indoors
Laura Maria Schreiber – IDA – Individualized Accesory
Felix Johann Ramadori – Boca a Boca
Juliane Fink – What's in a Walk
Iris Franziska Papst – stick stuck
Industrial Design 2
Yuqing Li – Navigational Superpowers
Sarah Manuela Franzl – Climatic Reparation Machine
Fashion
Fritz Haßler – Treacherous Roads
Tina Lichtenstöger – Reserverd Adventure
See all Angewandte Abschlussarbeiten via https://aaa.dieangewandte.at/abschlussarbeiten!