Feb 22, 2021 – Feb 26, 2021 / Entrance Exams
ENTRANCE EXAMS for the Academic Year 2021/22
Due to the ongoing pandemic the University of Applied Arts Vienna is adapting the procedures for applications.
_1 upload your portfolio to our cloud
Please register first in order to upload your digital portfolio to our cloud server. Find all necessary information here.
For applications to Applied Photography, Graphics and Advertising, Graphic Design, upload your portfolio between February 1st and 6th, 9 am.
For applications to Industrial Design 1, Industrial Design 2 and Fashion Design submit your portfolio between February 8th and 17th, 9 a.m.
For more detailed information about the desired shape and form of your portfolio, please find information on the department´s website of your interest.
_2 receive your invitation in mid february
If your portfolio has been deemed eligible, you will receive an invitation to participate in the entrance exams. You will receive a confirmation or denial email. Applied Photography, Graphics and Advertising & Graphic Design will send it until February 12th and Industrial Design 1 + 2 and Fashion Design latest until February 20th.
_3 entrance exams: 22 – 26 feb in vienna and online
The entrance exams differ slightly between departments. Usually they consist of a two-day-work-challenge ending with a personal conversation with professors.
Where will the exams take place? Depending on the department, some will be hold online via Zoom, others  will be held physically in Vienna, at the University of Applied Arts. Should Covid restrictions apply like travel restrictions online entry exams can be made possible.
To look into each department´s specific requests please choose a department to find more information.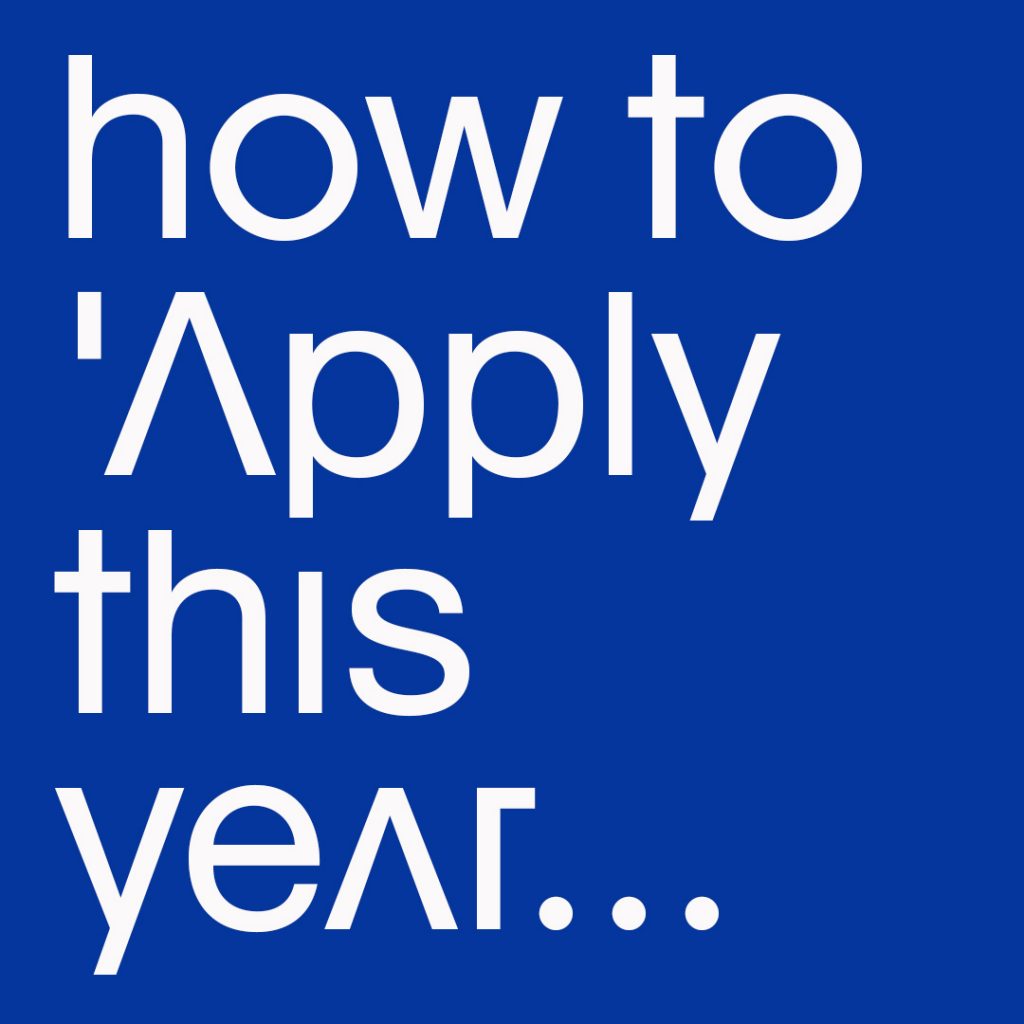 Dec 9, 2020 – Dec 10, 2020 / All virtual
Open House 2020
Interested future students outside of Vienna will also be able to participate in the digital information event.
At the Open House, interested parties can inform themselves about all artistic studies as well as about admission and gain an impression of the colorful variety of projects, artworks and creative works at the Angewandte.
We would like to welcome all those who, despite these difficult circumstances, accompany us and inform themselves about the studies at the Angewandte in digital form.
In short video contributions, which you can access via www.dieangewandte.at/openhouse (coming soon), we will present our courses of study from Wednesday, December 9 to Thursday, December 10, 2020.
But you will still have further questions. Therefore, we invite you to the Live Chat on two dates daily at 12:00 and 16:00.
Professors and study advisors will answer everything you want to know.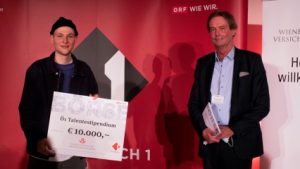 Ö1 Talentestipendium 2020 goes to Simon Lehner
Sieger des Ö1 Talentestipendiums für bildende Kunst 2020 ist Simon Lehner. Der 1996 in Wels geborene Künstler studiert "Fotografie und Zeitbasierte Medien" an der Universität für angewandte Kunst Wien. Das Ö1 Talentestipendium, eine bisher in Österreich einzigartige Nachwuchs-Förderung, ist mit 10.000 Euro dotiert und wird mit Unterstützung des Wiener Städtischen Versicherungsvereins vergeben. Die Verleihung fand am Abend des 28.10.2020 im Wiener Leopold Museum statt.
Ausgehend von persönlichen Erfahrungen in der Kindheit drehen sich die Arbeiten Simon Lehners um häusliche Gewalt, psychische Gesundheit, männliche Identitätssuche und Hypermaskulinität.
Werke der Preisträger/innen sowie der weiters nominierten Kunstschaffenden Camille Holowka und Juliana Lindenhofer sind kuratiert von Philippe Batka, Verena Gamper und Hans-Peter Wipplinger von 29. Oktober bis 8. November 2020 im Wiener Leopold Museum ausgestellt.
Mehr Informationen unter:
https://oe1.orf.at/artikel/677870/Oe1-Talentestipendium-an-Simon-Lehner