Sep 27, 2021 – Oct 1, 2021 / Exhibition
FUCK YOU VERY MUCH. DESIGNERS AS TROUBLEMAKERS
AUSSTELLUNG KLASSE KARTAK
im Rahmen der Vienna Design Week

Was, wenn Designer*innen Probleme nicht mehr lösen wollen? Wenn sie lieber Unruhe stiften?
Wenn sie als Antwort auf Probleme lieber neue Probleme anbieten? Wenn sie Pessimist*innen sind oder Zyniker*innen? Wenn sie darauf aus sind, allen anderen das Spiel zu verderben und ihnen in die Suppe zu spucken?
Die Ausstellung der Klasse Kartak behandelt das Thema »The Designer as Troublemaker/Party-Pooper« und zeigt Projekte in einer Mischung aus statischen, interaktiven und audiovisuellen Medien, Performances, Interventionen und Installationen.

Mit Arbeiten von: Dominik Einfalt, Noah von Stietencron, Mirjam Lingitz, Sebastian Lou, Lena Wenzel, Linda Reitmeier, Maria Rudakova, Maximilian Prag, Lisa-Marie Leitgeb, Marlene Kager, Andreas Palfinger, Julia Winkler,
Marion Müller, Emma Kürz, Ludwig Pfeiffer, Hilal Avci 


Ausstellung 28.09 — 01.10.2021
Klasse für Grafik Design, Prof. Oliver Kartak 
Universität für angewandte Kunst Wien
1010 Wien, Vordere Zollamtstraße 7
Eröffnung: Montag 27.09, 18:30 — 22:00 
Aufgrund der aktuellen Covid Bestimmungen ist für die Eröffnung eine vorab Registrierung notwendig.
Öffnungszeiten:
Montag 27.09, 18:30 — 22:00 
Dienstag 28.09, 10:00 — 20:00 
Mittwoch 29.09, 10:00 — 20:00 
Donnerstag 30.09, 10:00 — 20:00 
Freitag 01.10, 10:00 — 18:00
www.klassekartak.com
www.viennadesignweek.at
LARISSA FALK wins the RONDO fashion award 2021!
We are very pleased to announce this year's winner of the RONDO Fashion Award by Der Standard!
Congratulations to Larissa Falk student of Modeklasse who convinced the jury with her graduation collection ALIENATION. In her graduation collection, Falk questions female body images and subverts the traces of the male gaze with her designs. Historically, the way in which female nudity is revealed has been subject to constant change in many cultures. The graduate explores the question around the fetishization of the female body or individual body parts such as breasts, buttocks and "female" curves. In her collection, she presents skin uncovered and uses curves and lines to expand the contours of the female silhouette. Falk is concerned with creating new body shapes that change the female appearance and physical image. Underlying her design work is a commitment to body positivity and the belief that women of all ages should be proud to show their skin and have no shame in imperfection – a plea for the confident and self-determined wearing of clothes.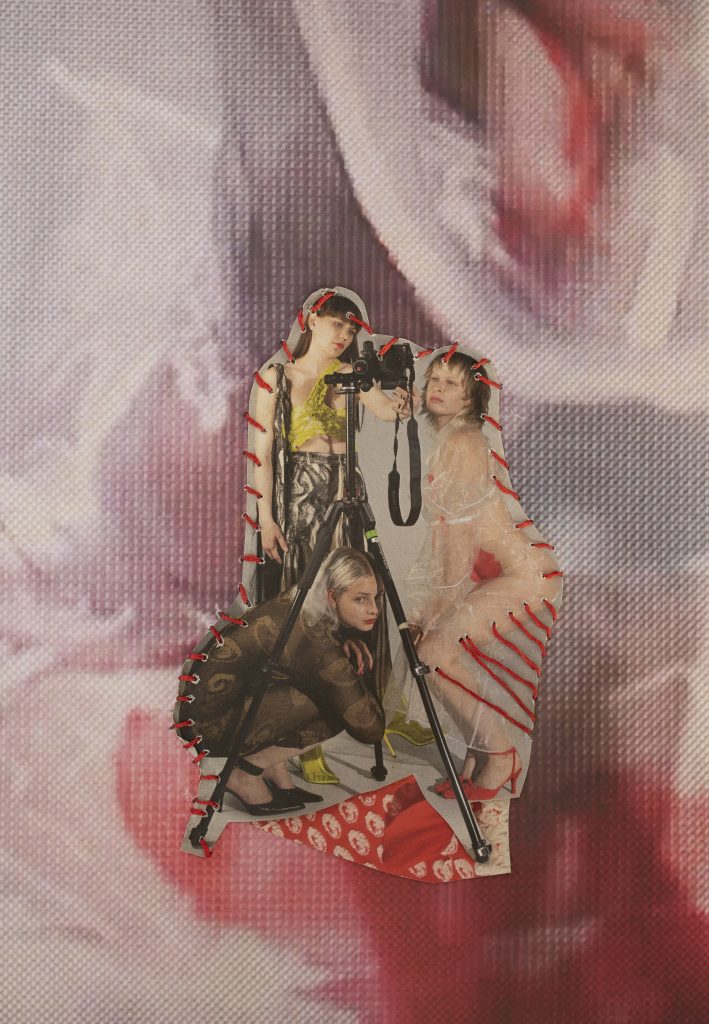 Jul 1, 2021 / Diplomas '21
Congratulations!
Congratulations to all diploma students!
Applied Photography and Time-Based Media:
_ Daniela Trost: On Chess – A photographic playground
_ Luca Fuchs: Isolation und Kunst – Frustration und Produktion
_ Philipp Orsini-Rosenberg: Leitfaden für ein zu langes Leben
_ Marlene Mautner: The Decolonized Mars
Fashion
_ Vanessa Schreiner
_ Blanka Hedvig Wittmann
_ Larissa Falk
_ Brankica Sanadrovic
_ Anastasiia Shpagina
_ Jennifer Milleder
_ Cody Klippel
_ Nikola Markovic
_ Ilija Milicic
_ Alessandro Santi
Graphics and Advertising
_ Raffael Strasser: Nutztier
_ Michael Niedermair: PAPAKARENZ Die härteste Fortbildung deines Lebens
_ Liza Borovskaya-Brodskaya: Marginal Notes
Graphic Design
_ Maris Nisu: Imafuture
_ Joohyun Lee: Gilbert
_ Hilal Avci: Kapikule
_ Rebecca Wenig: #unboxingtruth
Industrial Design 1
_ Franz Ehn
_ Armin Muhamedagic
_ Kerstin Pfleger
_ Aurel Somlyódy
_ Daniel Spari
Industrial Design 2
_ Jan lhno Raddatz